In June 2020, Trinity Rep commissioned artists to continue the public-art-as-activism activity that began to appear on plywood-covered storefronts and businesses after the Black Lives Matter protests. The protests followed the murders of George Floyd, Breonna Taylor, and many others who have yet to receive justice.
Local artists Jess Brown, Angela Gonzalez, and Kendel Joseph were selected for the project. Their work will be installed at Trinity Rep's Lederer Theater Center on Washington St when complete and photos will be posted here and on our social media as each piece is complete.
Angela Gonzalez
Angela painted a portrait of resident acting company member Joe Wilson, Jr. for her portion of our public art project.
"Painting Joe felt so right! He was my Grandmother's close friend and she had a huge love and bond with Joe. Initially I had planned to paint another person but it didn't feel right. Immediately after finding a photo of Joe, I got incredibly excited and my mind flooded with how I would approach it. Joe has been someone whom many aspiring actors and actresses look up to in the theater industry here in Providence, RI. Also, I felt honored to be the artist who does his first painted portrait. My grandmother is looking down at Joe and I, and telling us how proud she is. I know it."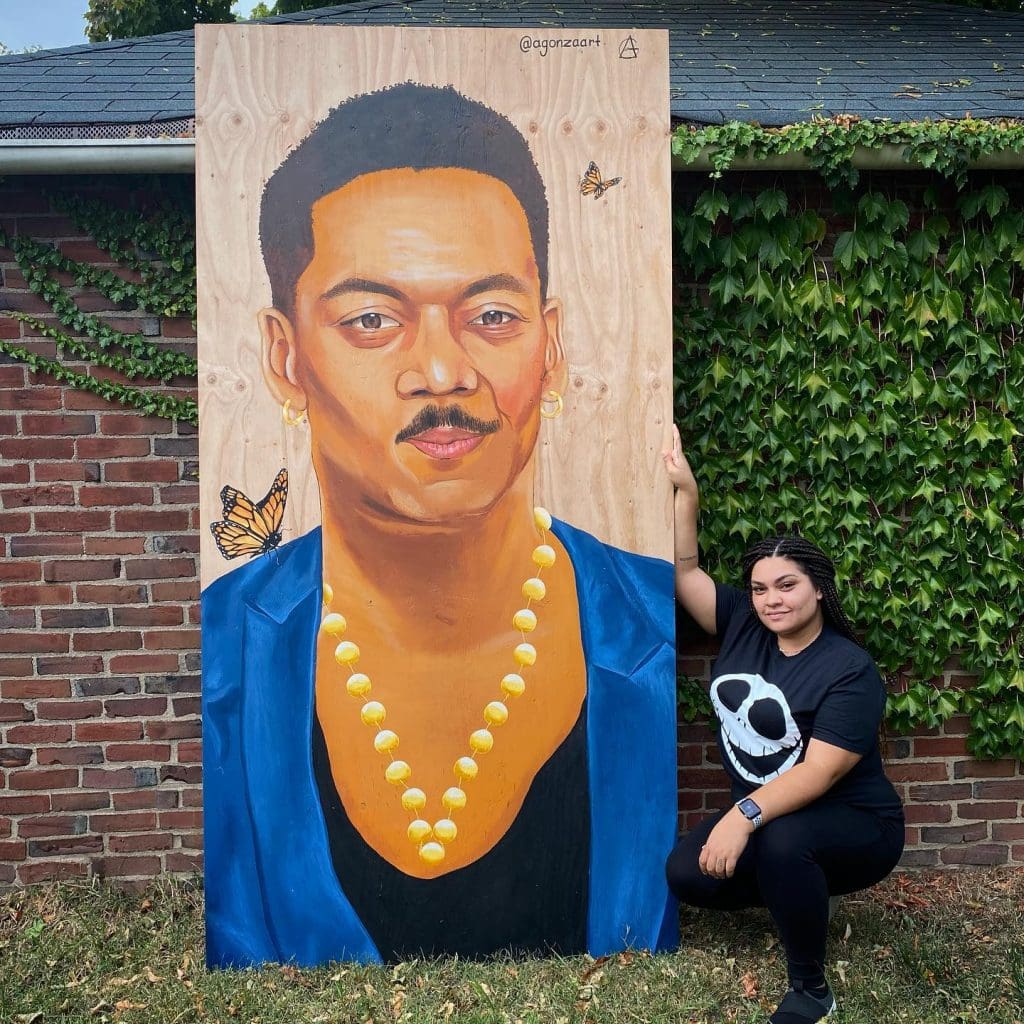 Kendel Joseph
Kendel chose as his subject the late civil rights activist John Lewis for his spray-painted portrait. He chose Lewis because "we're still fighting the same today. This is a tribute to that. I'm insanely proud of how this turned out and had an awesome time painting this piece."
Kendel Joseph also painted the Breonna Taylor mural on Fountain St., and George Floyd outside of the AS220 Project space , which also use spray paint as his medium. His other work can be seen on his Instagram page.