The Elizabeth and Malcolm Chace Theater is our upstairs theater. The 500+ seat Chace Theater has just 12 rows, and no seat is more than 50 feet from the stage. The front row is accessible via elevator and is fully wheelchair accessible.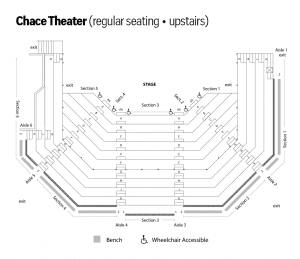 Occasionally shows — such as A Christmas Carol — in the Chace Theater are performed in the round.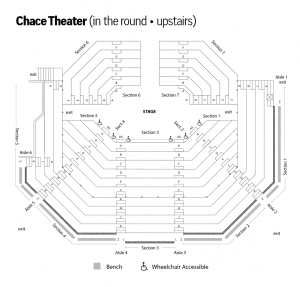 The Sarah and Joseph Dowling, Jr. Theater is located at street level. Seating more than 250, the Dowling Theater provides an even more intimate experience, with only seven rows of seats. Row F can be reached without stairs, and can accommodate wheelchairs.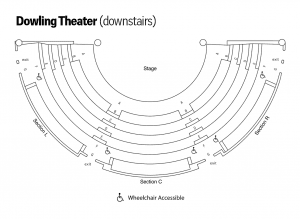 Seating configurations are subject to change. Check with the ticket office for the most up to date details.