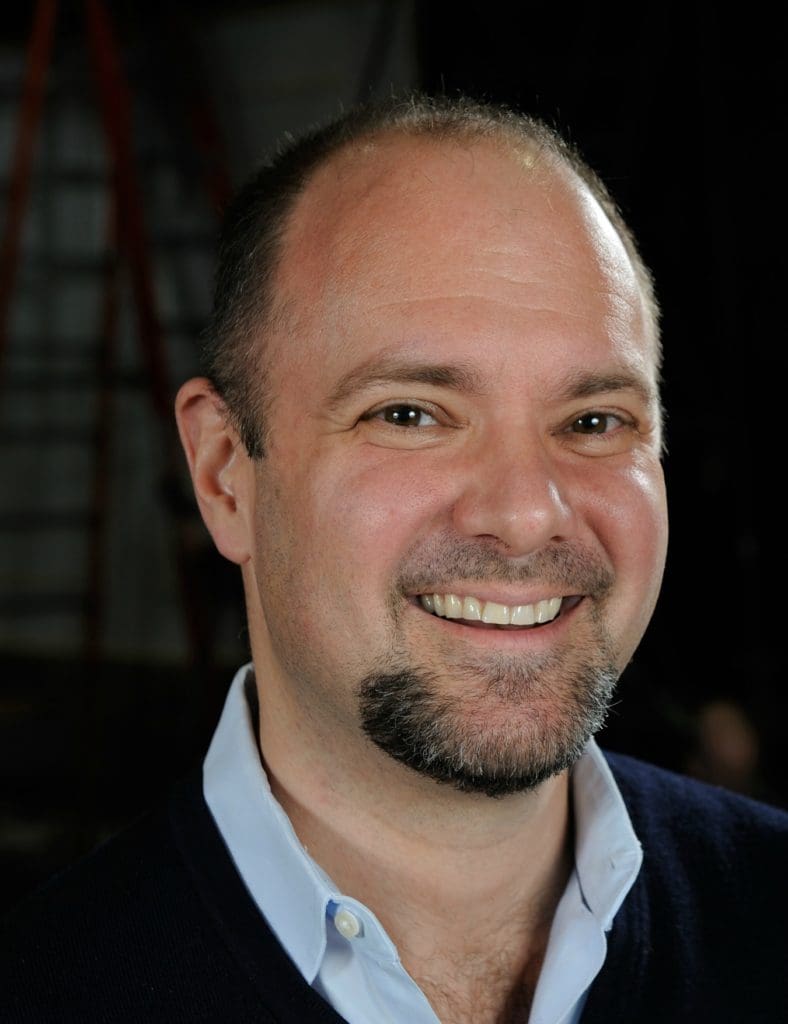 Dear Friends,

I am thrilled to be sharing with you the lineup of your 2020-21 Season. While many aspects of the past several weeks have been unprecedented, I have found comfort in the many things that remain the same. In more normal times, we spend this time securing directors and designers and working out initial casting for the upcoming season – and we still are! And preparing for these shows is a joy because I am so truly excited for all of them.

When our 2019-20 Season was suddenly ended, we were within weeks of sharing our production of Lynn Nottage's Sweat and about a month away from mounting our production of Stephen Sondheim's Sweeney Todd. Those plays were curated as part of a whole season, meant to be in conversation with the plays that happened before and around them. But since we had spent so much time and artistic energy building and planning those shows, how could we just let them go, never to be seen?

I then began thinking about the plays we were going to announce for the upcoming season, and what felt important to say now, at this particular moment. Personally, I was feeling overwhelmed and isolated, and so many others around me reflected that they were feeling those same things. That prompted the question – what happens to people when they become isolated? How do they adapt or change, for better or worse? 

I realized that many of the plays that we had already chosen for next year dealt with these same feelings, with human response to unthinkable situations. And even better, I realized that the two plays that were waiting on our stages for an audience to see them, Sweat and Sweeney Todd, were also about that very same idea. What do people do when confronted by a sense of disconnect, and how do they resolve to move forward and persevere?

We will, therefore, start your 2020-21 Season with the grandest flourish of all, Sondheim's masterwork, Sweeney Todd in the Chace Theater. While Sweeney's solution for his isolation and his unthinkable situation is less than recommended (can anyone ever recommend cannibalism?), the Grand Guignol style of this piece, with its over-the-top theatrics and its incomparably lush musical score will send us into the fall season with a glorious and much-needed departure from the quiet of quarantine.

Then, we will present Nottage's Sweat in the Dowling Theater. This is a play about what it means to be an American community, one that has been shaken by a series of economic events that were inconceivable in this small town. Nottage's Pulitzer Prize-winning-play will ask important, challenging questions of us in the middle of the fall election season. This is contemporary American drama at its very best, with great roles for your great company actors.

In the winter in the Dowling, we will present Tiny Beautiful Things, adapted from the work of Cheryl Strayed by Nia Vardalos (the writer and star of My Big Fat Greek Wedding). Based on advice columns which Strayed wrote under the name of "Dear Sugar," this show is a tonic for anyone who has ever despaired. The letters she receives as Sugar, some simple and funny, but many profoundly moving, are brought to life for you in a beautiful collection by Vardalos. This epistolary evening is about the triumph of the human spirit, and I can't wait to share it with you.

We continue the season with Jackie Sibblies Drury's Pulitzer Prize-winning play, Fairview. On the surface, this bubbly domestic comedy presents an African American family preparing to celebrate the birthday of a beloved matriarch. But Sibblies Drury's project is much more complicated and fascinating, as she unpacks who is in charge of the narrative, the watcher or the watched. She asks questions about why some stories linger when their time has passed, and how those narratives confine and isolate us all. Fast-paced and funny, this play will challenge, illuminate and delight.

Next up, we have the remarkable story of The Diary of Anne Frank. I originally programmed this show to help us face the growing anti-Semitism in the modern world, but the story has become even more timely and urgent in the current crisis. Anne's courage in the face of her prolonged isolation, her determination to see the world as beautiful even as it is fatally ugly, her joy and intelligence which is evident in every line makes this a thrillingly important story for our time.

Finally, we end the season in our Dowling Theater with resident playwright Deborah Salem Smith's play, Anna K. This stunning reimagining of Tolstoy's Anna Karenina puts the focus on the three central women of that epic novel, in a modern, fleet, and funny way. Salem Smith's play is meditation on falling in love, again and again, and the ways in which love isolates us, destabilizes us, and liberates us.

In addition to all of this great programming, we are also presenting our Teatro en El Verano touring show, Don Quixote, in summer of 2020, a new production of our annual holiday treat, A Christmas Carol, a return engagement for the hit show, The Prince of Providence, and much, much more. We want you to join us this year, for all our great events. Now, more than ever, we need thought-provoking, exciting stories told live and in person. 

Theater is built on the belief that we can make the impossible happen, night after night. We, audience and artists alike, have all willed remarkably beautiful things into existence in darkened rooms. In that spirit, we at Trinity Rep will be ready to once again share the irreplaceable energy and emotion that can only come from live theater when the lights come up on our stages again in the 2020-21 Season. 
 
I look forward, with every fiber of my being, to seeing you all at the theater.