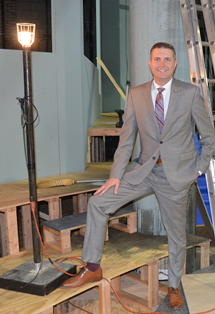 9/26/18
As we embark on a new season of world-class theater and educational programming, I felt it important to reflect on last season and share with you the incredible results you and your support made possible. You make Trinity Rep a home for dramatic discoveries, bursting with activity that feeds the soul and inspires dialogue through unparalleled theatrical experiences. Your enduring faith in our work and eagerness to see it succeed is an inspiration to all of us.
Trinity Rep's 53rd Season featured captivating stories, memorable performances, and creative record-breaking productions. We began the season in true rotating repertory with the unique pairing of Arthur Miller's timeless classic Death of a Salesman and one of the most produced contemporary plays in America, Dominique Morisseau's Skeleton Crew. Individually, the shows were riveting, with outstanding performances from both casts. Together, the shows illuminated the American Dream, then and now, provoking tremendous dialogue about race, class, aging, and disempowerment. Our annual production of A Christmas Carol with Joe Wilson Jr. as Ebenezer Scrooge was the highest-selling show in Trinity Rep's history, playing to near-capacity crowds (sales for this season's version are trending even ahead of that, so get your tickets early). Featuring different community groups in each performance, the production also raised over $60,000 for the Rhode Island Food Bank, setting an all-time record.
In the new year, George Brandt's Into the Breeches! became one of the highest-selling world premieres in Trinity Rep's history. Commissioned by Trinity Rep, this touching new comedy will have continued life, playing at a number of other regional theaters in 2018-19. William Shakespeare's classic tale of jealousy, race, and intrigue, Othello, was directed with contemporary flair by rising star Whitney White and served as an educational centerpiece for almost 3,500 students. The timely Native Gardens by Karen Zacarías ushered in the spring with sharp, witty, and sparkling comedy, and welcomed Daniel Duque-Estrada as Trinity Rep's newest company member. The season concluded with a highly successful and stirring production of Ragtime, reimagined by Artistic Director Curt Columbus. The message of "Make Them Hear You" carried into the lobby after the show, as the community groups featured during A Christmas Carol shared how audiences could become more involved in moving our community forward. The work and performances of last season were recognized with ten Motif Theater Awards and an award from the Independent Reviewers of New England.
Additionally, Trinity Rep's education programs served over 20,000 people of all ages through Project Discovery, Young Actors Summer Institute, Creative Classrooms, Trinity Rep Active Imagination Network (TRAIN) for young people on the spectrum, internships, classes, in-school residencies, free pre-show Prologues, and post-performance discussions. Our academic partnership with Brown University also continued to deepen and grow, as demonstrated by Brown's decision to make the MFA programs tuition-free beginning in 2018-19. This wonderful investment by Brown in the artists of tomorrow ensures that you will continue to see some of the most talented young actors of their generation on our stages in the years to come.
As a flagship cultural institution and the state's largest arts organization, Trinity Rep is committed to serving this community, providing valuable programs and services in primary, secondary, and post-secondary education; healthcare; economic development; job training; civic engagement; creative place-making; and community building. Last season, we expanded our sensory-friendly program by offering modified performances of every production, while incubating Spectrum Theatre Ensemble for people on the autism spectrum and their allies.
Our engagement with the growing Latinx community continued with our commitment to inclusion and equity on our stage, on our staff, and on our board; the third season of Shakespeare en el Verano, touring a free bilingual Shakespeare production throughout the state; and a flourishing collaboration with Rhode Island Latino Arts, as RILA executive director Marta V. Martinez joined us as artist-in-residence and accepted our invitation to share office space. After two seasons of participation in Every 28 Hours, we launched America Too, partnering with RILA to offer a staged reading of Karen Zacarías' Just Like Us about the DACA "dreamers." Sustained work in advancing equity, diversity, and inclusion and our investments in community engagement have positioned us well for ongoing transformation and development, internally and externally.
One of our greatest successes last season was in strengthening organizational capacity. Last season marked the first year of Trinity Rep's three-year strategic plan aimed at implementing a stronger business model that pursues a balanced budget through reliable, renewable sources of income and prudent expense management. Trinity Rep's strategic plan advances three goals – Great Art, Great Business, and Great Place to Be – through strategies and tactics in four key areas: Programming, Brown/Trinity Rep MFA, Patron Development, and Facilities. Programming objectives include an emphasis on fostering equity, diversity, and inclusion; deeper and broader community engagement; a varied and exciting repertoire; acting company development; and enhanced educational endeavors. With the Brown/Trinity Rep MFA programs, we seek to develop a more organizationally integrated, academically distinctive program that leverages the strengths of Brown University and Trinity Rep to take our Top 5 program even higher in the rankings. Patron Development objectives include relationship building, loyalty development, branding and communications, and nurturing demand. A comprehensive facilities master plan directs the Cultural Facilities Bond and any new funding to revitalize our facilities as dynamic, functional, and inclusive spaces for performance and community gathering. In crafting the strategic plan, an effort recognized by the Rhode Island Foundation's Initiative for Nonprofit Excellence's Leadership Award, we focused on identifying the programmatic and institutional initiatives necessary to increase quality, public service, vibrancy, and financial stability by replicating or adapting industry best practices or developing innovative approaches for sustained strategic growth.
I am happy to report that these efforts are working. After diligent work by the board, leadership, and staff to eliminate Trinity's long-time structural deficit and transform our business model, Trinity Rep is truly transitioning from surviving to thriving, and to making an even deeper impact in the community. Since 2015, our ticket revenue has grown 26% and overall earned income is up 23%. Annual Fund income has increased by 23%, and individual giving grew 20%. We broke our 54-year historical sales record for highest grossing production; reversed the decline in full-season subscriptions; restructured our long-term debt; and eliminated the persistent $1 million structural deficit, generating positive operating cash flow for the first time in well over a decade in 2017. Even better, in 2018, we ended the year with a modest operating surplus, including non-cash depreciation expense.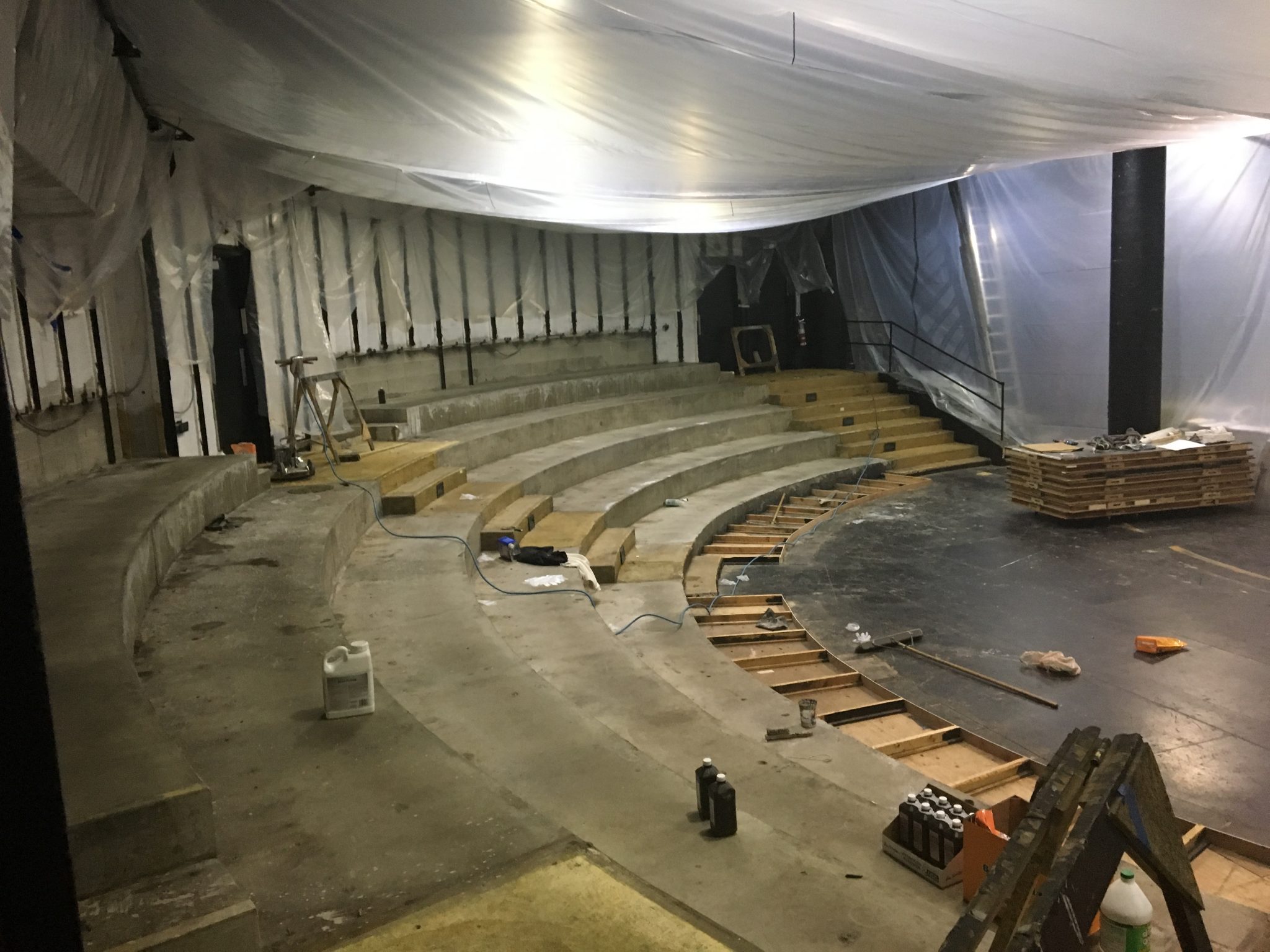 With the support of the Rhode Island Cultural Facilities Bond, we have been working through deferred maintenance projects for our 100-year-old home, the Lederer Theater Center. As a part of the facilities master planning process, completed last season, we examined functional adjacencies for increased collaboration and efficiency, researched evolving theatergoing habits and preferences, and sought a design that will transform our facility into a vibrant 21st-century "public square" to catalyze dialogue, exploration, and creativity to promote continual learning and growth. We anticipate conducting a feasibility study this year, to explore our capacity for a major capital campaign to renovate, reorganize, and expand in fulfillment of this vision.
And now, a new season begins. Gods and demons, angels and icons – familiar stories told in
unique, compelling, and creative ways. A rollicking Pride and Prejudice; an epic and theatrically breathtaking pairing of black odyssey and An Iliad; a riveting retelling of Shakespeare's Macbeth; the touching story behind The Song of Summer; the deviously-delicious musical, Little Shop of Horrors; and the other-worldly contemporary classic, Marisol.
There is really great energy and momentum at your theater right now and that is due in no small part to your patronage and charitable support. I hope you feel proud of all you helped Trinity Rep accomplish this past year and eagerly anticipate the exciting future ahead. You are an essential and valued partner in fostering a creative home for Rhode Island's artists, audience, students, and community members to reinvent the public square. Thank you for all you do to make Trinity Rep a success.
With deep gratitude,
Tom Parrish
Executive Director