February 4, 2021
With Rhode Island's March 2 special election approaching and early voting beginning next week, we want you to know how Trinity Rep and our community will benefit from voting YES on Question 6, the Cultural Arts and State Preservation Grant Programs Bond Measure.
Approval of Question 6 will authorize the state to issue bonds of $7 million to support arts facilities and historic preservation efforts across Rhode Island. It includes $2.5 million for Trinity Rep's Lederer Theater Center, $1.5 million for the Rhode Island Philharmonic's Carter Center for Music Education and Performance, $2 million for a competitive capital grant pool administered by the Rhode Island State Council on the Arts, and $1 million for a competitive capital grant pool administered by the Rhode Island Historical Preservation and Heritage Commission.
CREATING JOBS AND BOOSTING THE ECONOMY
This bond initiative is a job-creating investment in Rhode Island's vibrant arts and preservation community, and a proven win for all Rhode Islanders. Voters overwhelmingly approved a similar, $35 million bond initiative in 2014. That initial investment sparked a groundswell of construction and renovation activity across the state, creating more than 1,500 local jobs and generating nearly $90 million in economic activity.
By voting YES ON 6 in the upcoming special election, we can put Rhode Islanders to work, while providing arts and preservation organizations from Westerly to Woonsocket with much-needed resources to navigate and recover from the devastating impact of the COVID-19 pandemic.
TRINITY REP IMPACT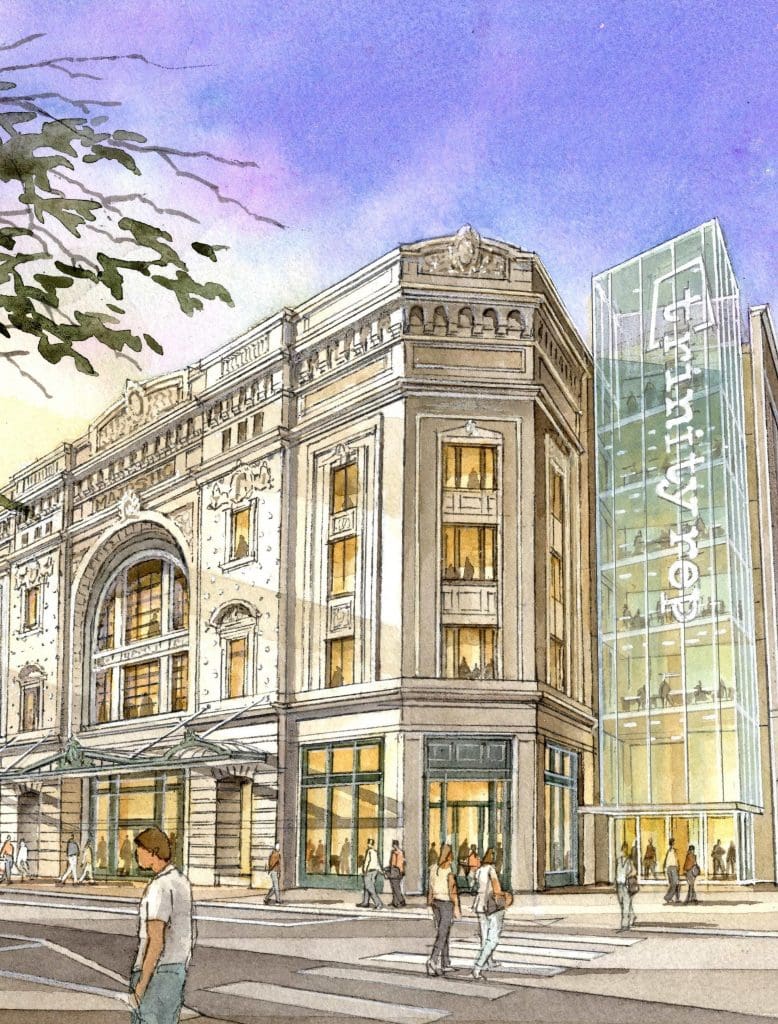 Trinity Rep would use the $2.5 million from this bond measure toward a major renovation and expansion of our 100+ year old home, the Lederer Theater Center. The historic 1917 building (65,000 sf) needs extensive renovations to transform from a World War I-era theater to a fully-accessible 21st century educational and community center. Renovating this space, which has been in the planning phase since 2017, will support dynamic, world-class dramatic experiences and add the flexibility to host even more diverse programs, events, classes, and convenings that are accessible to a broader community. The project would take Trinity Rep and the arts and educational community we support to the next level: enhanced artistic capabilities, physical accessibility, operational efficiencies, new revenue opportunities, lower overhead, improved health and safety, added community and educational space, and new audience amenities.
HOW YOU CAN HELP