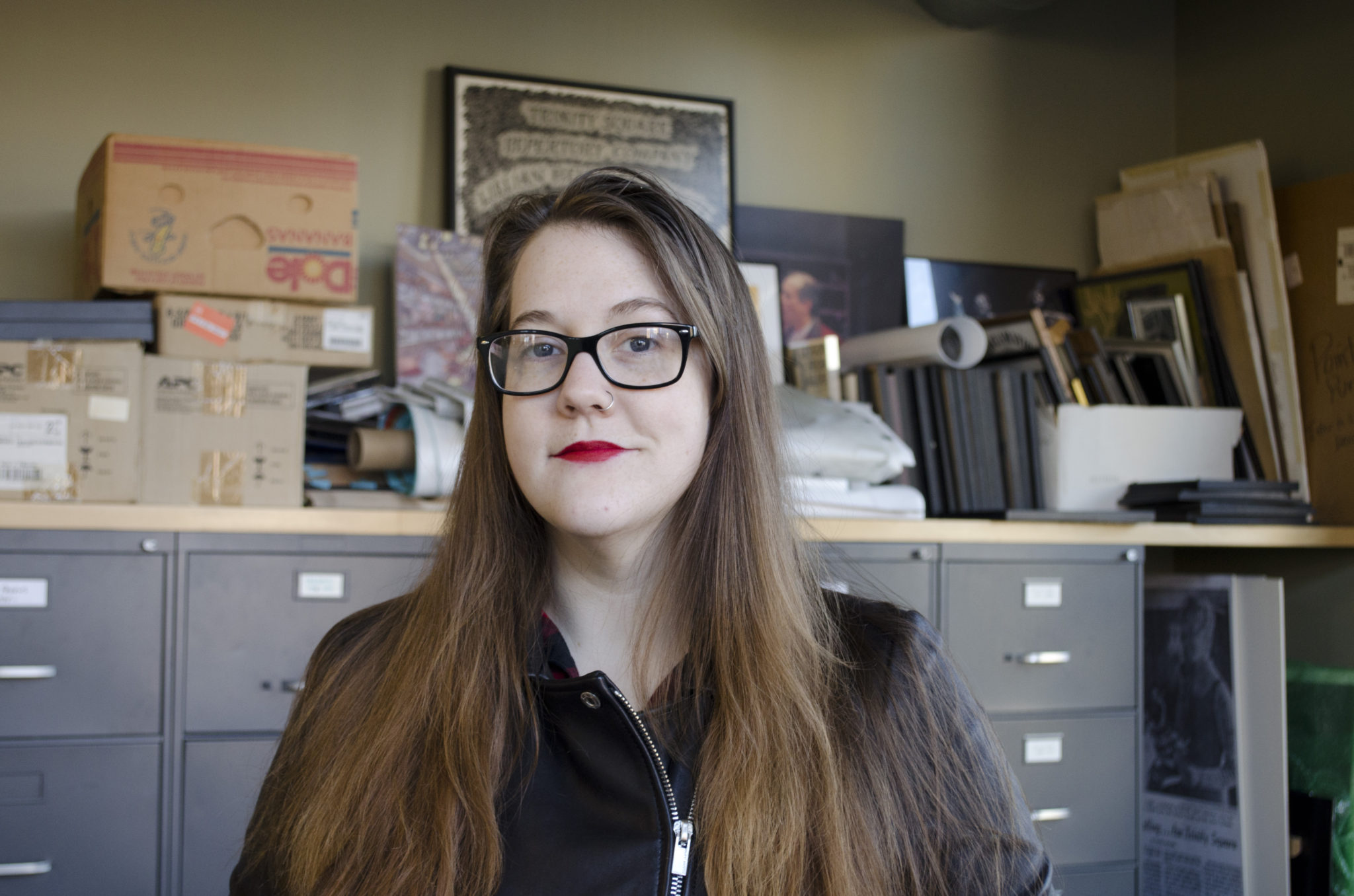 3/28/19
By Caitlin Howle
While most audiences are familiar with the 1986 film version of Little Shop of Horrors, I'm here to tell you about the history of the show, the movie, and man-eating plants.
First up is the 1960 film produced under the title The Passionate People Eater, the title was changed to The Little Shop of Horrors before release. Directed by Roger Corman, and written by Charles B. Griffith, this gem was shot over a two-day period, with all of its sets being recycled from another film, A Bucket of Blood. The budget for the movie was $28,000 ($240,000 in today's dollars).
Many people believe the film was based on a 1932 story, "Green Thoughts" by John Collier, about a man-eating plant. Author and journalist Dennis McDougal believes the film was inspired by the tongue-in-cheek story, "The Reluctant Orchid," published in 1958 by Arthur C. Clarke, also about a man-eating plant, though it was based on a 1905 H.G. Wells story, "The Flowering of the Strange Orchid." Man-eating plant stories, ahem, blossomed in the 1880s. The tale was always similar, with a traveler or explorer finding an unknown species of plant and getting eaten — you know, like you do when you go on vacation.
The 1960 film The Little Shop of Horrors was not meant to be scary in the least. It was a mash-up of multiple comedy genres, with the farcical elements in the limelight. As in today's musical, there's a flower shop owned by Gravis Mushnick, with two employees — Audrey and Seymour. While the shop is struggling, Seymour presents a wilting plant to Mushnick and says he got it from the "Japanese gardener over on Central Avenue." Unlike the musical, there is a deeply masochistic dental patient, played by a familiar face to today's audiences, Jack Nicholson, in one of his first feature films. Also in the movie, the plant is called Audrey Jr. and is a crossbred houseplant and not from outer space.
The 1960 film paved the way for the 1982 off-off-Broadway production of Little Shop of Horrors with music by Alan Menken and lyrics and book by Howard Ashman. It featured Lee Wilkof as Seymour and Ellen Greene as Audrey and quickly moved to an off-Broadway theater where it ran for five years and became off-Broadway's highest grossing show. Unfortunately, since the show was not produced on Broadway, it was ineligible for a Tony Award. The musical has since been revived multiple times, with a Broadway revival in 2003 and subsequent US national tour starting in 2004 with Anthony Rapp (known for Rent) as Seymour. The show also had a London revival in the West End from 2006-07 and received Laurence Olivier Award nominations and a nomination for Best Musical Revival. The show returned to London in 2018 with a six-week long run at Regent's Park Open Air Theater.
The success of the musical spawned the now legendary 1986 film, Little Shop of Horrors which was directed by Frank Oz. The film had Ellen Greene reprising her role as Audrey and featured Rick Moranis as Seymour, and Steve Martin as Orin Scrivello, DDS. The masochistic dental patient that Jack Nicholson played in the 1960 film was brought back for this cinematic version and was played by Bill Murray. The budget for this film was $25 million, which garnered about $39 million in sales. While not a flop, the studio, Warner Brothers, considered it to be an underperformer until it hit shelves on VHS tape and made a bigger profit.
The 1986 film was nominated for Academy Awards that year — for Best Visual Effects and Best Original Song for the song written as an encore, "Mean Green Mother from Outer Space." The song was the first Oscar-nominated song to be censored for the awards ceremony due to profanity. Unfortunately, it lost out to Top Gun's "Take My Breath Away."
Another fun fact about the 1986 film is that it was the first DVD to be recalled — in 1998 Warner Bros. released a DVD that contained unfinished footage from the film — which included an alternate ending. The footage was so bad that there was an immediate outcry from the creative team and copies were pulled from shelves.
While you'd think there couldn't be too much more you could do with a musical about a man-eating plant, you'd be wrong. In 1991, an American/French cartoon called Little Shop debuted on Fox Kids. The show was about a "nerd" named Seymour who has a pet Venus flytrap named Junior. While the plant in this kid-friendly version doesn't eat people, it does have the power to hypnotize and causes trouble for the show's cast of characters. The cartoon ran for one season, with 13 half-hour episodes.
From a dark comedy, to a musical, to a kid's cartoon — Little Shop of Horrors has cemented itself in cult-classic culture. Who knew that a man-eating plant would become so beloved by so many different audiences?