March 25, 2020
Every Wednesday we're going to be checking in with our Trinity Rep resident acting company members to see what they're up to when they're not on stage!
Today we're kicking off with Rebecca Gibel, aka Becky, who played Lucie Manette in "A Tale of Two Cities," and Sheila Cianci in "The Prince of Providence" earlier this season.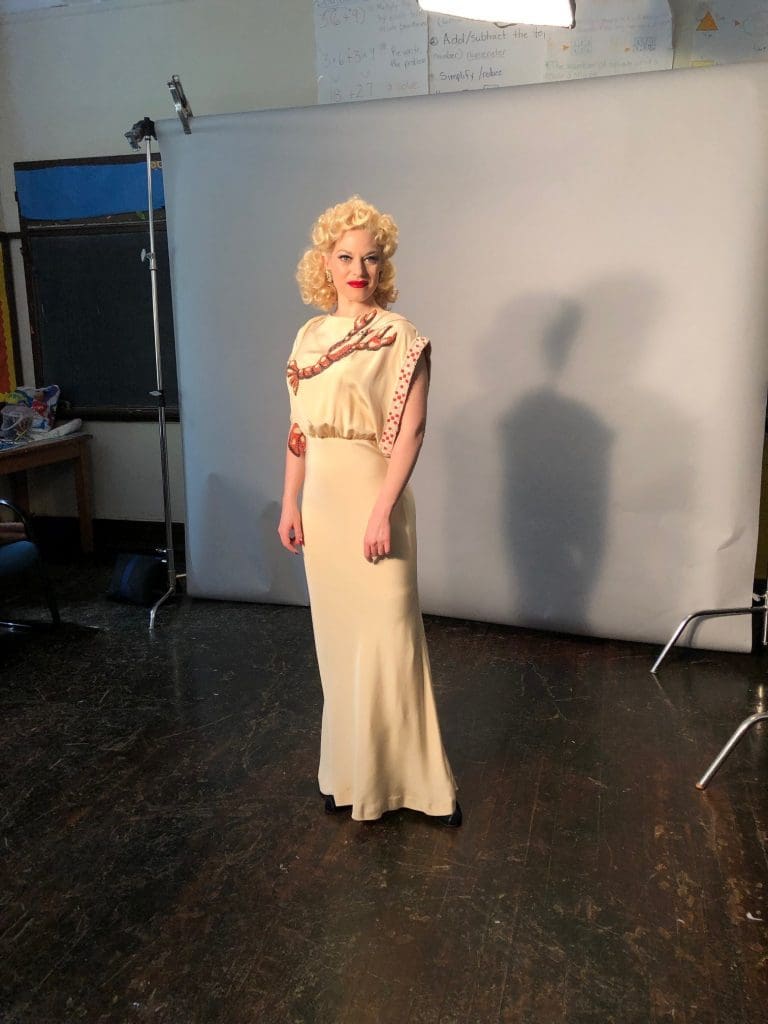 This past year Becky has been featured as the blond bombshell Louise Swig in the first episode of HBO's "The Plot Against America," which is now streaming on HBOGo. She also recently appeared in "Spenser Confidential," which is streaming on Netflix, where she gets to tackle actor Mark Wahlberg!
Last fall saw her debut on "Law & Order: SVU," as States Attorney Haley Brogan. (Fun fact from Becky: "Charlie Thurston, another resident acting company member, ALSO appears on SVU this season. Spoiler alert: he's my husband, IRL.")And last summer she appeared as Tina Harrison on AMC's "NOS4A2," which was shot entirely in Rhode Island and is streaming on the AMC app.
Becky also is the narrator of multiple audiobooks on Audible – you can find what she's done by searching her name as the narrator. Click here for the full list.
Thank you for sharing your adventures with us, Becky!
Follow her in your own time by liking her Facebook page, here.