2/23/2018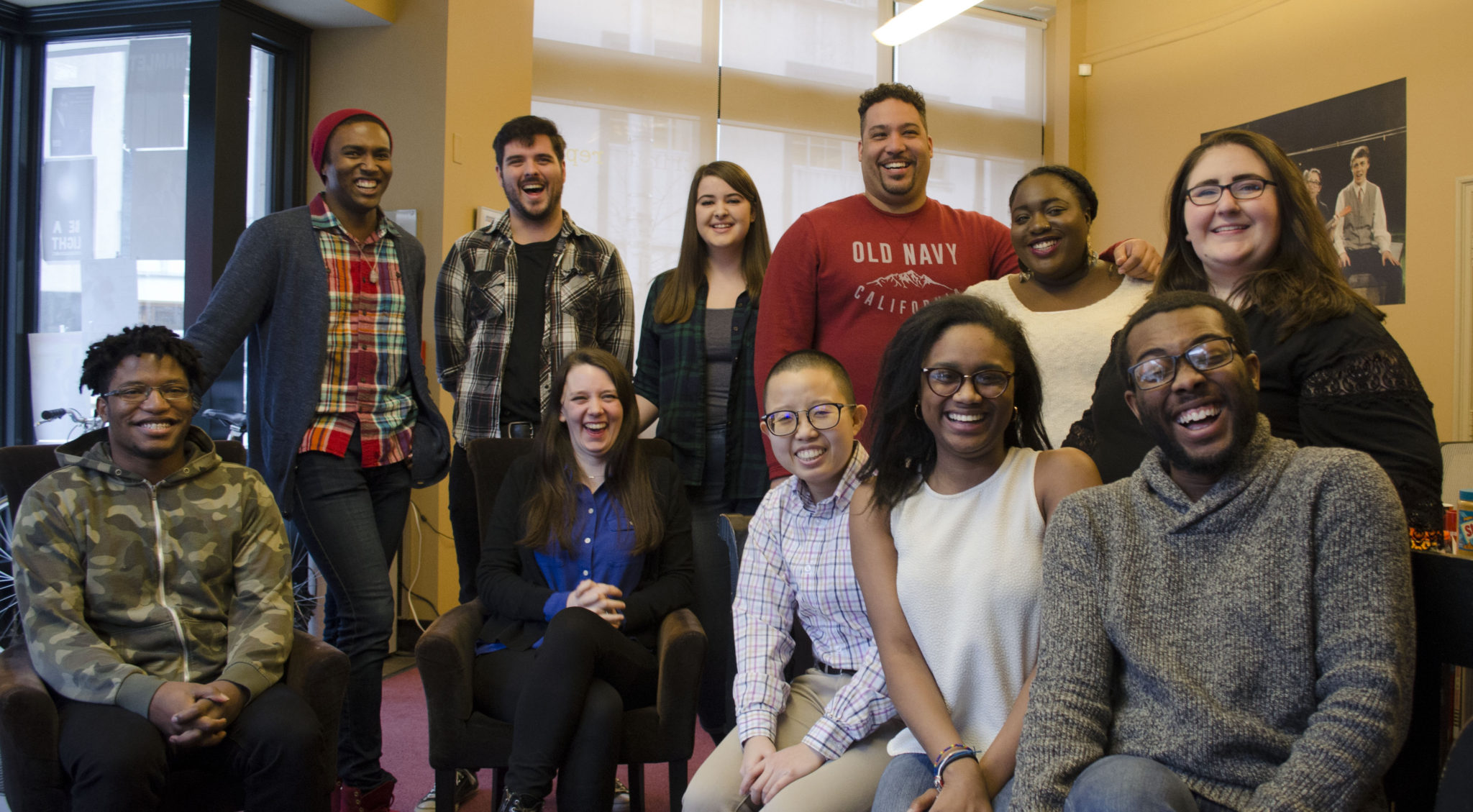 Trinity Rep is now accepting applications for its 2018-19 interns. This volunteer internship program offers recent college graduates intensive professional training at a Tony Award-winning regional theater. Interns are an integral part of our company and serve alongside staff. Season-long internships are available in Artistic Management, Education, Marketing, Graphic Design, Development, Electrics, Sound, Stage Management, Costumes, and the Brown/Trinity Rep MFA program.
The internship program is an important element of our education department and is managed by School to Career Coordinator Natalie Dreyer. Natalie works closely with intern supervisors to ensure that each intern is receiving a high-quality and well-rounded introduction to the operations of a professional theater. Interns are an active part of Trinity Rep. They receive hands-on experience, one-on-one mentorship opportunities, and numerous educational opportunities to promote personal and professional growth. Our goal is that interns will complete the program having acquired new skills, a network of professional contacts, exposure to other departments within the organization, and the confidence to pursue a career in their chosen field.
In addition to a stipend to offset living expenses, interns are also provided free furnished housing for the duration of their time at Trinity Rep. This year's class includes talented individuals from around the world who have become an integral part of the Trinity Rep family. As always, we will be sad to see them move on this summer, but are excited to follow their careers and look forward to welcoming a new cohort to the team next fall.
Some former interns stayed on at Trinity Rep and received full-time positions, while others have gone on to work at theaters around the country including Dallas Theater Center, Long Wharf Theatre, The Public Theater, Atlantic Theater Company, Huntington Theatre Company, MCC Theater, McCarter Theatre, Berkeley Rep, and many others.
More information about the internship program, including how to apply can be found at www.trinityrep.com/ interns. Applications are accepted through April 1.