10/29/19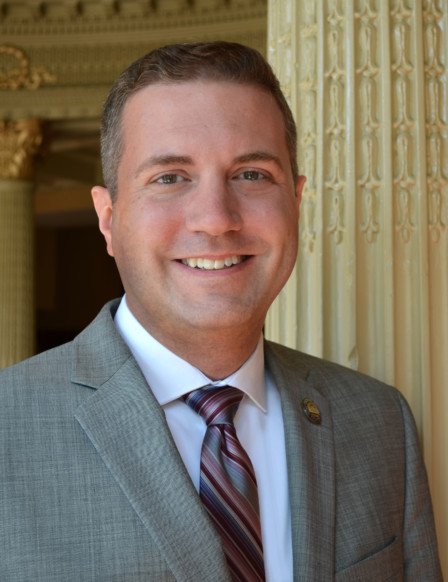 THANK YOU for making Trinity Repertory Company and A Christmas Carol a part of your holiday season. Trinity Rep's A Christmas Carol has been a Southern New England tradition for over 40 years, helping thousands get into the spirit and reminding us all of the joys of family, friends, community, and generosity.
My parents gave me my first experience in the theater as a child at a production of A Christmas Carol, and it changed my life forever, opening my mind and my heart to the world's enormous possibilities and inspiring my curiosity in understanding different people and ideas. Many years and many productions of A Christmas Carol later, it remains an important touchstone and tradition in my life.
Tradition is an important part of the theater for artists and audiences. Theater brings people together to share a common experience and celebrate our humanity. For 55 years, Trinity has been producing plays that unite our community through shared experiences and stories. Tradition and culture play such a critical role in defining our lives, which is why it is so important we share them with others. Nearly every day I hear stories from people like you about how Trinity Rep has touched their lives in important and meaningful ways — the child that now dreams of doing something spectacular, the play that brought a family closer together, or the newfound feeling of belonging by someone who has always felt on the sidelines.
Another tradition that many have, including me, is that of year-end charitable giving. The holidays are a time for giving and for thinking of others. I find joy in the charitable gifts I make, ever fighting "ignorance" and "want." At this time of year, we hope you'll consider supporting Trinity Rep by helping to underwrite our productions, education programs, and community services that improve the lives of so many. With your charitable support, for example, this production will ignite the imaginations of over 8,000 students through Project Discovery, brighten the holidays for families through our partnership with the Rhode Island Community Food Bank, and bring scores of people together to create treasured memories that will be with them today, tomorrow, and for years to come. Ticket sales cover only a portion of the cost of making your theater; the rest must be subsidized by the generosity of people like you who value this community jewel. Your tax-deductible gift, no matter the size, makes a difference. Please take a moment now to support your non-profit theater using the donation reply envelopes available throughout the theater or online at www.TrinityRep.com. Thank you in advance for your generous support.
Theater also makes a great gift for friends or loved ones. With five fabulous productions still ahead this season, Trinity Rep offers a number of great gift options from gift certificates to specially priced ticket packages.
From all of us at Trinity Repertory Company, may you and yours have a very happy and healthy holiday season and New Year.
Tom Parrish
Executive Director