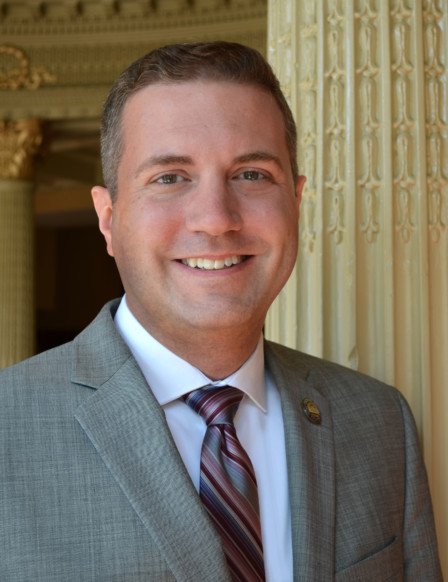 11/25/19
WHAT A BLOCKBUSTER start we had to the 2019-20 Season with the world premiere of The Prince of Providence. Thanks to philanthropic support of our new play development efforts, we were able to secure the underlying rights to Mike Stanton's book, commission George Brant to adapt the book for the stage, and develop the play over the course of the past two years through readings and workshops. While we knew the play would ultimately be popular, it surpassed all of our expectations to become the highest-grossing non-holiday production in Trinity Rep history, selling at 100% capacity for an extended seven week run. The Prince of Providence raised Trinity Rep's national profile and helped fuel the long-term growth and success of your theater. The production drew audiences from 30 states, including film, television, and theater producers from Broadway, off-Broadway, London, Los Angeles, and regional theaters around the country. Since Trinity Rep's individual ticket prices are dynamic based on demand like the airlines and hotels, subscribers saved up to 75% off for this show — an incredible bargain!
And we are just getting started with many more memorable nights of
theater still ahead this season, including today's witty, dramatic comedy Fade by Tanya Saracho, about culture, class, and the price of ambition. Subscription packages are still available for the remainder of this season, if you don't already have your tickets. Theater also makes a wonderful gift for friends or loved ones, and we offer a number of great gift options this time of year from gift certificates to specially priced ticket packages.
With four more productions this winter and spring, Curt Columbus and his artistic team are already reading and discussing hundreds of plays to select a top notch 2020-21 Season for you. Undoubtedly, next season will take our theater-making to even higher heights. In a few weeks, subscribers will receive the opportunity to participate in Early Bird subscription renewal —your chance to lock in the best seats and prices for the new season in the works. Stay tuned.
Lastly, as you consider your year-end charitable giving, we hope you will choose to invest in Trinity Rep, your resident artists, and the myriad of programs here aimed at providing education, engagement, and enrichment for this community. Ticket sales cover only a portion of our not-for-profit endeavor; the rest must be subsidized by the generosity of people like you who value this community jewel. Your tax-deductible gift, no matter the size, makes a difference. Please take a moment now to support your theater using the donation reply envelopes available throughout the theater or online at www.TrinityRep.com. Thank you in advance for your generous support.
From all of us at Trinity Repertory Company, may you and yours have
a very happy and healthy holiday season and New Year.
Tom Parrish
Executive Director