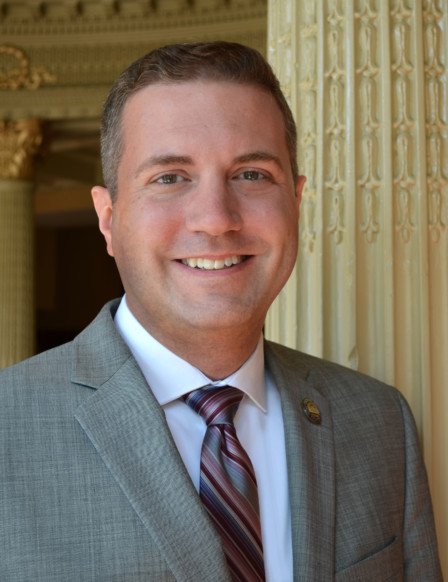 2/19/2020
By Tom Parrish
THEATER AT ITS ROOT IS a literary art form. Each production you see at Trinity Rep begins with a written script. It is from that script that Trinity Rep artists create the productions you come to see and enjoy — taking the words on the page and bringing them to vivid, magical life. In this case, Brian McEleney has used the words of Charles Dickens' time-honored classic and adapted them into a play, further deepening the literary connection of this specific production.
A few years ago, the National Endowment for the Arts issued a research report titled "The Arts and Civic Engagement: Involved in Arts, Involved in Life." That research found that readers and arts participants are more than twice as likely to volunteer in their communities. Half of all performing arts attendees volunteer or do charity work, compared with less than 20% of non-attendees. And for literary readers, the volunteer rate is 43% — nearly three times greater than for non-readers. These patterns are independent of education level, age, gender, and ethnicity.
A Tale of Two Cities attracts both literary readers and performing arts attendees, and it will certainly serve to generate civic engagement — dialogue, volunteerism, and activism. It is after all a story of revolution. Many of us read the novel in school, and as part of the school curriculum, area students will see this production through Trinity Rep's hallmark Project Discovery student matinee program. This fresh new adaptation fuses the late 18th century with the contemporary, bringing the epic and universal face to face with the intensely intimate and personal.
Great theater reflects our time, and you are central to its creation and the evolving story of our community. Subscribing is the most fulfilling and financially beneficial way for you to engage in and experience Trinity Rep, and we invite you to join us as a subscriber to the upcoming 2020-21 Season (Early Bird subscription rates are available through March 8). With six play packages beginning at only $114 (that's less than the cost of a single Broadway ticket), there are options for every lifestyle and budget. In addition to guaranteeing yourself memorable evenings out and saving up to 33% off, as a full season subscriber, you get the best prices; the best seats; money-saving restaurant and parking discounts; exchange privileges; advanced, discounted access to The Prince of Providence and A Christmas Carol; and a host of other great benefits to make your theatergoing easy, flexible, and rewarding. Performances regularly sell out, so subscribe today! Stay tuned for the announcement of your 2020-21 Season on March 18.
Thank you very much for coming. We all remain ever grateful for your involvement, support, and patronage.
Enjoy the show,
Tom Parrish
Executive Director