3/8/19
Brian Mertes directs this spring's production of Marisol, a primal, poetic, fantastical, and often humorous contemporary classic.
By Caitlin Howle.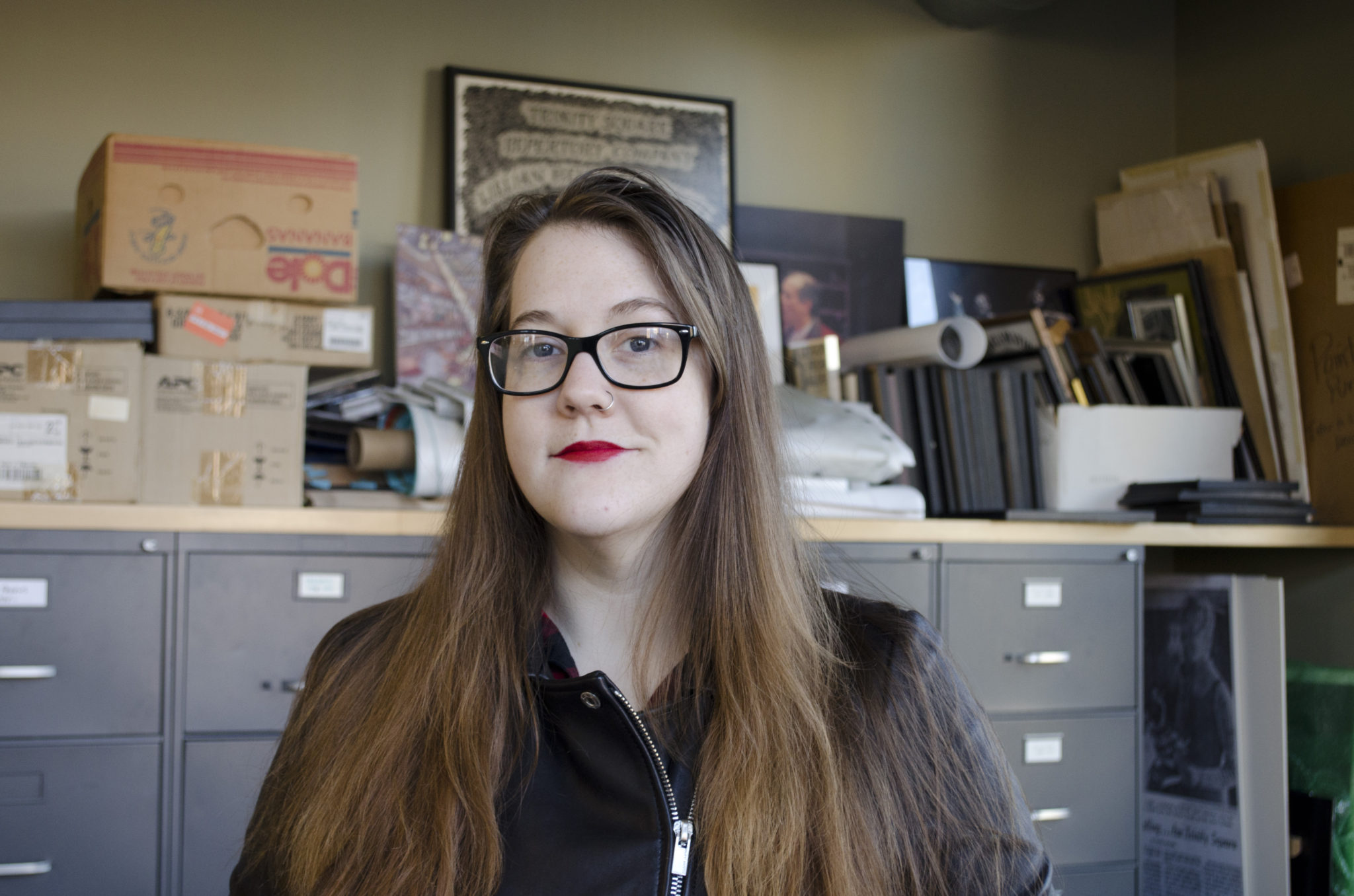 In the early 1990s, José Rivera introduced the world to his play Marisol. This apocalyptic urban fantasy urged its audiences to find a way to recover from the world around them, especially in times of suffering and hurt. Brian Mertes will be directing Trinity Rep's production this spring, and in a conversation with him, he spoke about his history with Rivera's work and why Marisol is more relevant today than ever before — and about what Trinity Rep audiences can expect from this powerhouse of a show.
Serving as the head of the Brown University/Trinity Rep MFA directing program,
Mertes was most recently at the helm of Trinity Rep productions of The Glass Menagerie (2015) and Appropriate (2017). He has taught directing for Columbia University and New York University and has been lauded in his career, winning an Emmy in directing, along with three nominations, among numerous other accolades.
Mertes is no stranger to Rivera's work, having read Marisol when it debuted in 1992. He said, "I love this play, and I've loved it since it first showed up on the scene." He first met Rivera when he was working on John Bardon's The Greeks at Juilliard in 2009. Mertes says that Rivera pressed to find him, saying that the playwright saw his production and said, "Who made that? I have to meet them." The two hit it off and Rivera loved Mertes' work so much that he invited him to direct the world premiere of his new play, Massacre (Sing to Your Children) at the Rattlestick Playwrights Theater in New York in 2012. Mertes says of Rivera, "We had such a great time working together. He's a remarkable human being, artist, writer, and I consider him a statesman of the American theater."
Rivera won the 1993 Obie award in playwriting for Marisol, and it took audiences by storm when it debuted at The Actors Theatre of Louisville's Humana Festival in 1992.
Marisol firmly plants our audience into a world where the titular main character is a young Puerto Rican woman working a white-collar job in Manhattan, at a scientific publishing company. She's making decent money, but instead of relocating to a better neighborhood, Marisol stays firmly rooted in her borough of the Bronx.
On her way home one night, Marisol is attacked on the subway by someone. After narrowly escaping, she faces more violence in her home, her safe space. Mertes reminds audiences, "That's not uncommon. It's rare, but it's not uncommon. It happens here. It happens everywhere." That night, in bed, she is visited by an angel who reveals that she is the reason that Marisol has managed to stay alive so long. She has helped her survive — but something dreadful is about to happen — and the angel must leave her. The angel continues to explain that God is aging, and going senile, and that all of the angels — Marisol's included — are going to war against the dying god. Marisol is on her own for the first time in her life. "It's a world that's falling apart. There is a level of misbehavior all around, all the time. War is now and on the horizon and around us all the time," said Mertes.
With all of the angels fighting and no longer watching the mortals that they protect, the world falls apart. Food turns to salt, violence, and hate surround her, and Marisol is all alone. Mertes explains, "We all take a journey that is unexpected and unwelcome that must be taken at some point in our lives. We have to be ready. We all leave a place that we don't want to leave. We all connect with people that we haven't seen in forever. What do those moments feel like? That's part of what we hope to capture."
Though Marisol flirts with darkness, Mertes reassures us that it's not all doom and gloom. "It's about having a human moment with each other where we all can take a breath together and let our guard down. What I keep hearing from so many people is that we need a healing space." As a director, Mertes knows he can rise to the challenge of bringing such a deep and rich story to the stage. He said, "I get two hours to show this story, which is nothing in life. I have to be incredibly responsible for the audience's time. The journey of this play is us all being in a space together and having the experience of Marisol letting her guard down, if only for a moment."