12/7/18
Maxwell Snyder, our Marketing Intern, joined the cast and crew of black odyssey for their first rehearsal on Tuesday, December 4.
With everything around us dripping in red and green, it's easy to forget that there is life after the holiday season, especially with our own production of A Christmas Carol in full swing. However, in the midst of all the madness, we came together as a community to celebrate the first rehearsal of our first show in the New Year, black odyssey.
While actors, designers, staff, donors, and community members shuffled into our rehearsal hall, a sense of electricity filled the room. As new faces were introducing themselves around the circle, the words "I'm so thrilled for this production," echoed from every individual's lips. This long-awaited production, a season highlight causing a lot of excitement from our community, has finally set sail.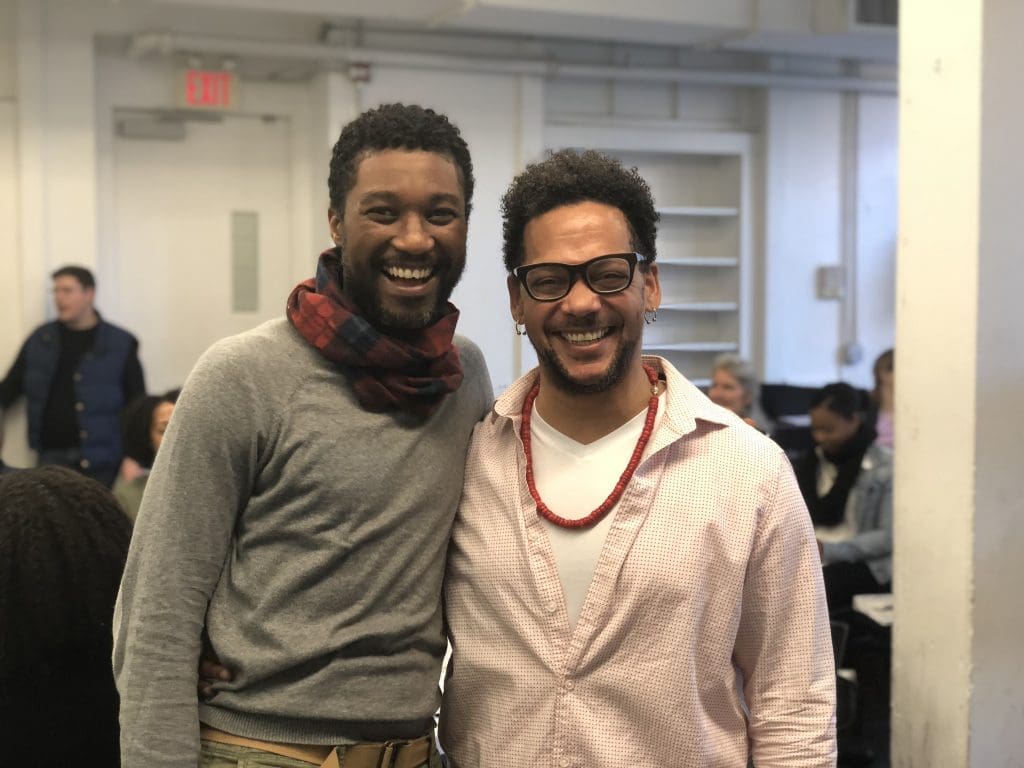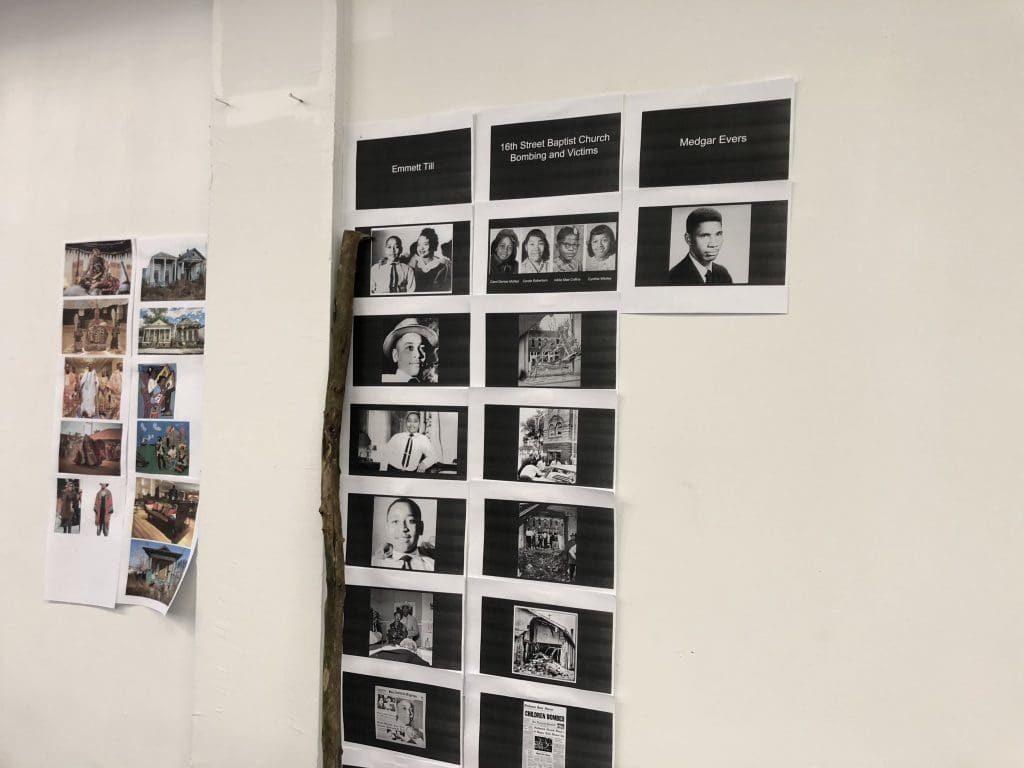 Acting company members, co-directors, and long-time friends Jude Sandy and Joe Wilson, Jr., greeted the room's excitement. They encouraged us to spread the word about this production and use that momentum to drive this production forward to its performance dates in January. As Joe put it, "everyone in this room is now an ambassador for what we're doing with this production. We, as a community, are as much responsible for getting this work to the people as the ones working hard to put it on." With high spirits, the room was ready to see the first glimpse into this brilliant production.
For those of you who don't yet know, black odyssey tells the epic story of Ulysses Lincoln on his journey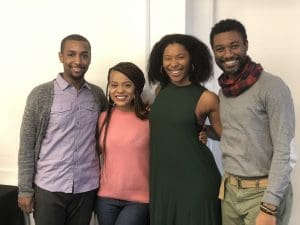 home from war. On his way home, he is derailed by Paw Sidin, god of the sea. With the help of benevolent gods, Deus and Aunt Tina, Ulysses must venture through his past in order to return to the present and the place that he calls home.
As soon as the first scene started, Jude Sandy playing Deus and Omar Robinson playing Paw Sidin, the room was enraptured. It should be noted that the audience was in no way silent while watching this cast of actors, but rather, they were responsive, both physically and vocally, to the work in front of them. The room immediately became a place to laugh, cheer, cry, sing, and truly feel with these characters. It felt as if the whole room had been united to feel the ebb and flow of this masterful story together.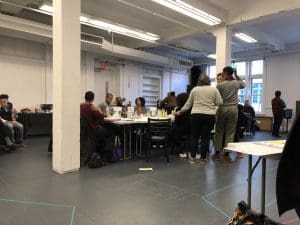 This play is a magnificent celebration of history and culture that was elevated further by the chemistry of the cast, which could only be described as seeing your whole family sit around the dinner table for the holidays. And now that our own families are gearing up for the holidays, the festivities don't have to end when 2018 does. black odyssey starts performances on
January 3.