10/8/19
Buddy Cianci's life is not a mystery. Even after his death, Cianci still makes headlines and has been featured on TV, radio, podcasts, and print. Cianci himself, with the help of author David Fisher, put out a memoir, "Politics and Pasta…." Another biography, "The Prince of Providence..", by Mike Stanton, gives a more neutral view of how Vincent A. Cianci, Jr. became Mayor Buddy Cianci. Trinity Rep's 2019-2020 season opener, George Brant's new play The Prince of Providence, based on Stanton's work, is selling out shows right and left, proving that even audiences who know the story are eager to see it told in a different way.
This isn't the first time that Trinity Rep has staged a work that theatergoers were already familiar with. In fact, one of the theatre's most beloved – and long-running – productions is an adaptation! A Christmas Carol, first produced at Trinity Rep in 1977, is based on Charles Dickens's novella, "A Christmas Carol, In Prose, Being a Ghost Story of Christmas." Dickens published the novella in 1843, giving contemporary audiences plenty of time to catch up on their reading. However, despite the story's availability in print, catching A Christmas Carol on stage at Trinity Rep remains a cherished holiday tradition for many Rhode Islanders.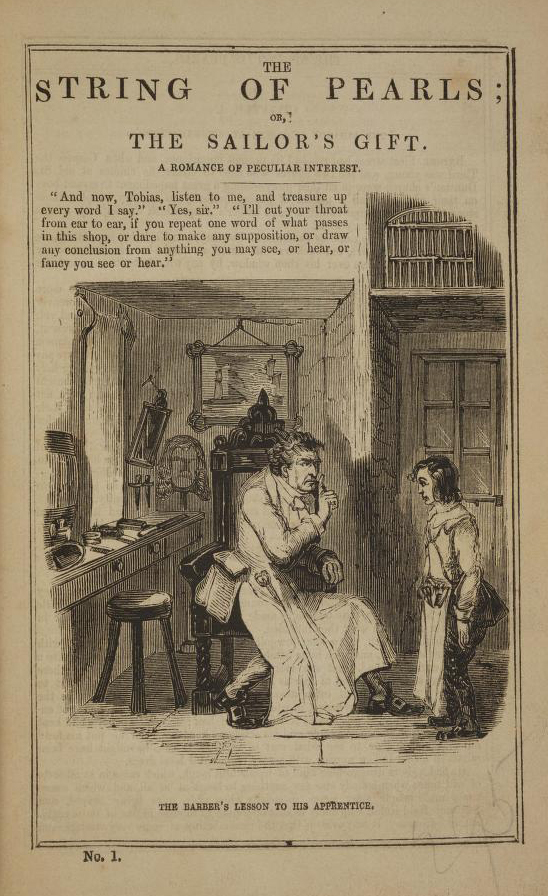 Out of the seven productions in the 2019-20 season at Trinity Rep, four are adaptations. The Prince of Providence finds its source material in Mike Stanton's book of the same name; A Tale of Two Cities, like A Christmas Carol, is based on Charles Dickens's writing; Sweeney Todd: The Demon Barber of Fleet Street takes its inspiration from an 18th century serial story, titled "The String of Pearls," subtitled "The Barber of Fleet Street: A Domestic Romance." Previously produced adaptations at Trinity Rep include 2016's Oklahoma! (source material: Lynn Riggs's play Green Grow the Lilacs), 2018's Ragtime (source material: E.L. Doctorow's novel, also titled "Ragtime"), and 2019's black odyssey (source material: Homer's epic, "The Odyssey").
There's always something to be learned by telling an established story in a new way. The way you tell a story can make even the most well known legend exciting and unexpected. From A Christmas Carol to The Prince of Providence and beyond, new imaginings of older ideas can showcase nuance and insight through the use of different mediums and artistic choices. At Trinity, we pride ourselves on being your home for dramatic discoveries. Presenting a fresh take on an established classic or famous story on stage ensures that there's always something surprising in store for our audiences.