Download the 2019-20 Season brochure
By George Brant
Based on the book The Prince of Providence by Mike Stanton
Directed by Taibi Magar
September 12 – October 27, 2019
One of the most tragicomic figures in modern politics – and the city he transformed
The nation knows him from Crimetown and Operation Plunder Dome, but Providence has a deeper and more complicated relationship with Buddy Cianci. A charismatic visionary who was also a corrupt philanderer, the long-time mayor defied the odds time after time – from his very first election to winning again after being arrested on assault charges. Surrounded by a colorful carousel of characters, Buddy gave Providence many things: some are more visible – businesses, tourism, and relocated rivers – while others are less tangible, but no less real – pride, notoriety, and now, a great story to tell. More info.
By Charles Dickens
Original music by Richard Cumming
Directed by Kate Bergstrom
November 7 – December 29, 2019
Bringing New England families together
Rhode Island's family holiday classic returns to tell the joyful story of Ebenezer Scrooge's journey from solitude to redemption. Inspired by Tiny Tim and the ghosts of Christmas Past, Present, and Future, Scrooge learns lessons that continue to remind us all about the true spirit of the holiday season. Trinity Rep's magical, music-filled production continues its four-decade-long tradition of delighting audiences from throughout Southern New England. More info.
By Tanya Saracho
Directed by Tatyana-Marie Carlo
December 5, 2019 – January 5, 2020
Culture, class, and the price of ambition
Lucia is understandably nervous. It's day one at her first TV writing job. As a Mexican-born novelist, she may actually be the "diversity hire" she's heard whispers about. Uncertain whether she can make a place for herself in cutthroat Hollywood, at least she feels less alone when she meets Abel, the Latino janitor. They form a bond and share stories, but it turns out that what Lucia gains from their friendship is not what Abel expects in this witty dramatic comedy about class, integrity, and culture. More info.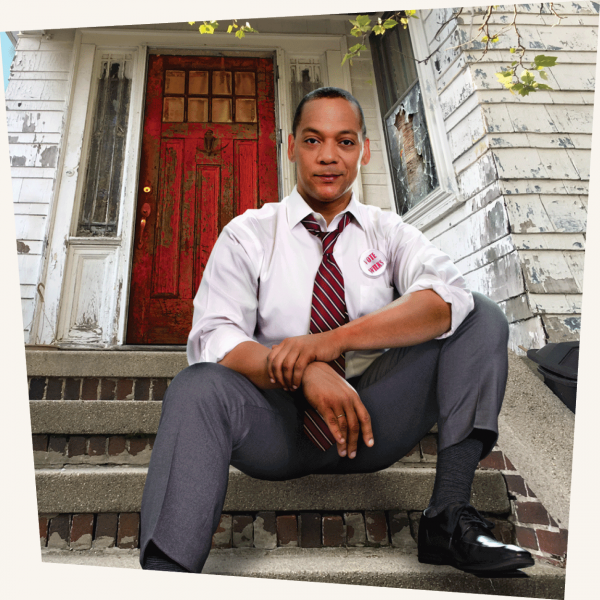 Directed by Jude Sandy
January 30 – March 1, 2020
The struggle between history and progress
Real estate developer and entrepreneur Harmond Wilks is determined to become the first black mayor of Pittsburgh and is on a mission to revive his blighted childhood neighborhood. As Wilks confronts the past, he is forced to question how pursuing change could put his neighborhood's history at risk. Both moving and funny, Radio Golf is the culmination of August Wilson's ten-play American Century Cycle chronicling each decade of African-American life in the twentieth century. More info.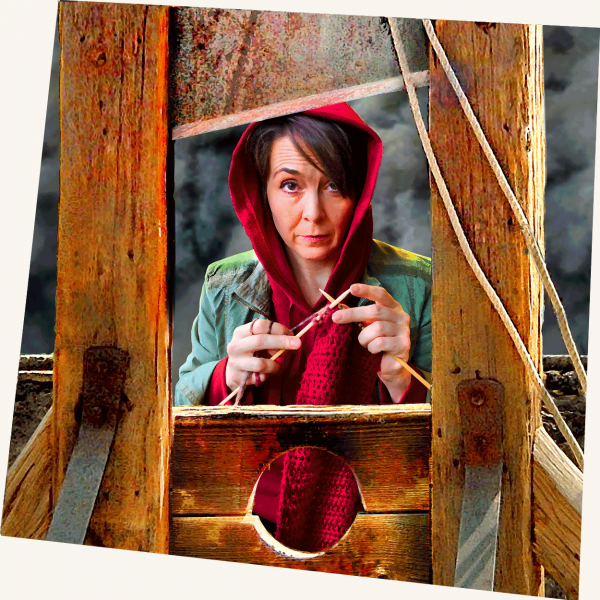 By Brian McEleney
Based on the novel by Charles Dickens
Directed by Tyler Dobrowsky
February 20 – March 22, 2020
ALL FUTURE PERFORMANCES OF A TALE OF TWO CITIES HAVE BEEN CANCELLED PER THE ORDER OF THE MAYOR OF PROVIDENCE. READ MORE.
Love, redemption, and revolution
In the late 1700s, London and Paris face parallel states of social and political upheaval on the eve of the French Revolution. Against this tumultuous backdrop emerges a passionate story of romance, sacrifice, and vengeance. This fresh new adaptation is epic and universal, while also being intensely intimate and personal. "The best of times and the worst of times" are brought to vivid life on stage in this remarkable approach to the time-honored classic. More info.
By Lynn Nottage
Directed by Christie Vela
Cancelled due to coronavirus-related closures. This show will be produced in the 2020-21 season.
The unintended consequences of community without opportunity
Warm humor and tremendous heart permeate this Pulitzer Prize-winner and hit Broadway play. Deep in the Rust Belt, blue-collar factory workers swear by longtime friendships that seem unbreakable. These women spend their days working at physically-demanding jobs and their evenings laughing over drinks and dreaming of retirement. But mistrust, pride, and the economic pressures from a changing America introduce fissures in the foundation of this chosen family. Soon the bonds shatter, forever altering the path of two generations. More info.
Music and Lyrics by Stephen Sondheim
Book by Hugh Wheeler
Directed by Curt Columbus
Cancelled due to coronavirus-related closures. This show will be produced in the 2020-21 season.
A bloody brilliant Tony Award-winning musical
An indisputable masterpiece by America's greatest living Broadway composer and lyricist, this is a heart-pounding thriller set on the seedy side streets of 19th-century London. Filled with diabolical humor and extraordinary music, this eight-time Tony Award-winning musical tells the tale of an exiled barber's quest to avenge the wrongs done to him and his family. Sweeney Todd is a beautiful, soaring dark comedy filled with stunning terror that will leave you gasping! More info.
See our 2019-20 Season announcement here: